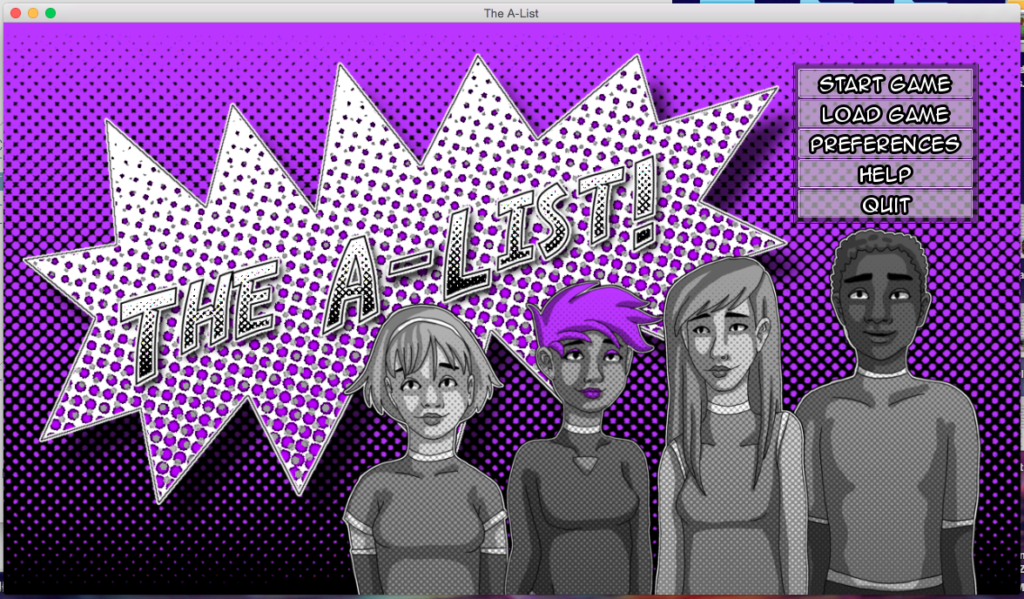 The A-List is a short visual novel about a newly formed squad of asexual teen superheroes with "useless" powers having their turn to save the day. The prologue of this game was created for the October Rainbow Jam, whose theme was "combat without violence." I intended on working on this during Ace Jam, but didn't do much of anything.
More about the plot: Our heroine Julia Estevez, a.k.a. The Gray Lady, is just starting her Junior year at Astra Central High School for Metahumans. But, oh no! Not only is she placed into the lowest ranking squad and assigned to community service, but there's some trouble brewing in the school's Gender & Sexuality Alliance. And what's this about a new villain in town?!
Every one of the four main characters is on the asexual spectrum and their identities are explicitly named and discussed! There's POC and trans representation! Asexual jokes!
Right now this is just a super short demo. It's pretty much linear and gives the intro to the story. It should only take about 5 minutes to finish. ~1,600 words.