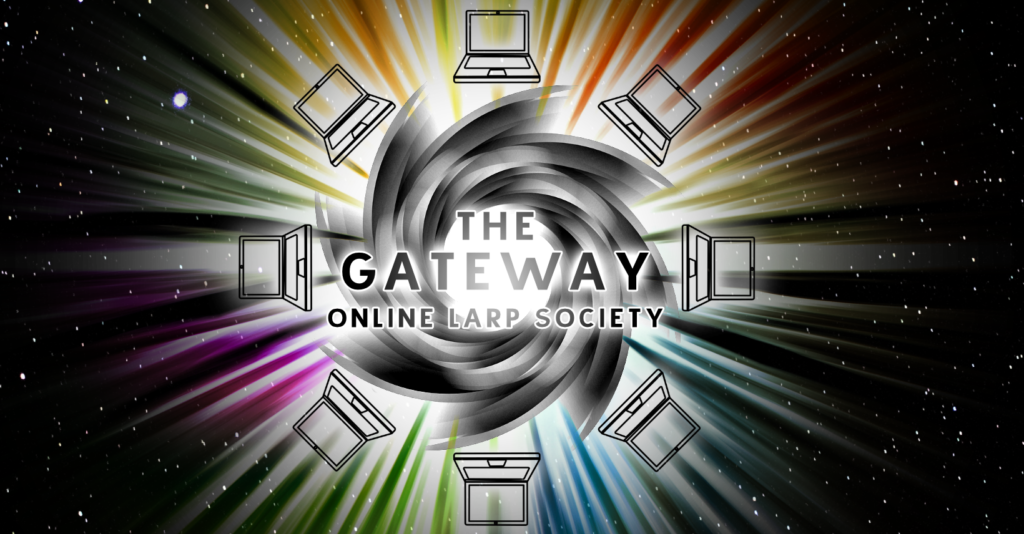 For a while I've wanted to create an ongoing online group based around a Facebook group, Discord server, and Gather space to continue playing and talking about online LARP even after people can LARP in person again. This is the description of the group:
The Gateway Online LARP Society exists to create a space for enthusiasts of online live action roleplaying games (also known as live action online games) who believe that this way of playing games together across the distance is valuable and will remain valuable even after the COVID-19 pandemic ends. It's a space for people from around the world to come together and play online LARPs, share skills and discuss LARP through talks and workshops, connect game writers and socialize. It's intended to be more formal and organized than just a Facebook group, but less organized than a legally incorporated non-profit. As such, there are policies to follow and a structure for joining, organizing events and inviting new members.
If this sounds interesting to you, please read the How Does The Gateway Online LARP Society Work? document here to find out how to join.: https://docs.google.com/document/d/19Nqtg_OYKGVVnFN6GZ1E_llDAZkKzau-rDJJruRBgTQ/edit?usp=sharing
Please don't try to join the Facebook group without going through the formal joining process described in the previous document. Your request will be deleted.
For reference, here is The Gateway Online LARP Society's Code of Conduct: https://docs.google.com/document/d/1EOzV14mN7MrPTadFosEjP0Rhm34YHRNLA-gZZRxO3ls/edit?usp=sharing